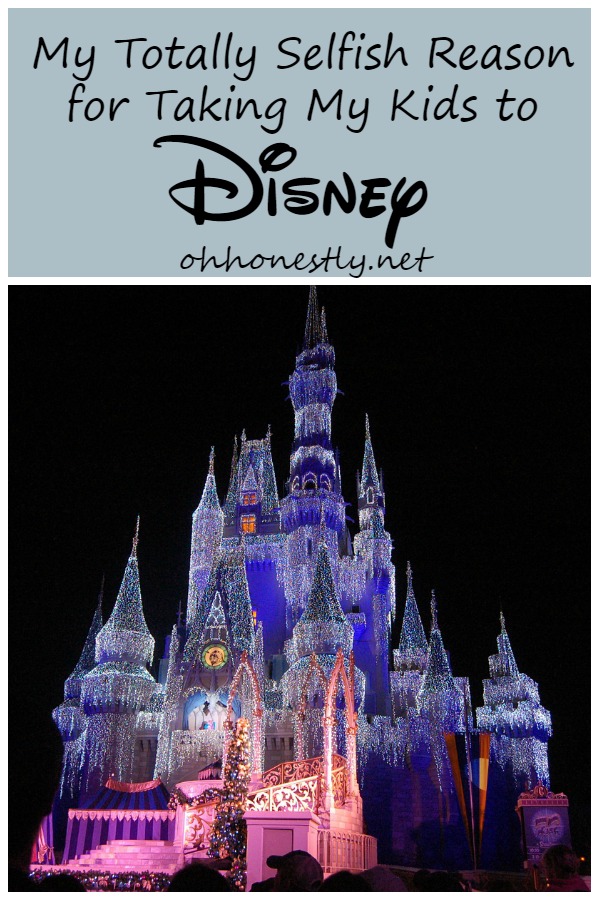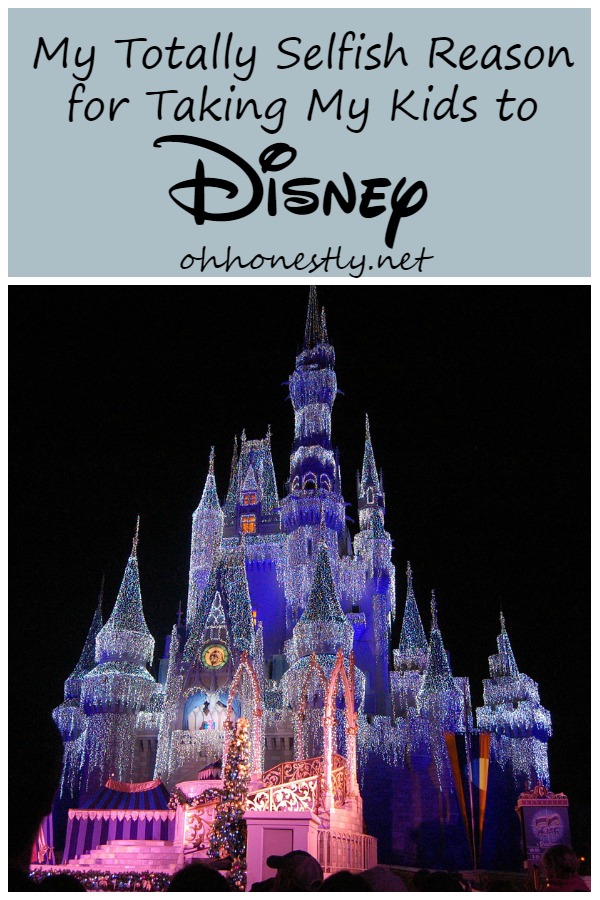 My Totally Selfish Reason for Taking My Kids to Disney
Have you ever noticed how once you start thinking about something, it suddenly seems to pop up everywhere? It makes sense I guess; things you never paid attention to start sticking out once they're already on your mind.
Recently, we've been talking about taking a family vacation to Florida next winter. Only days after our initial conversation, I came across an article on The Humbled Homemaker entitled "Why We're NOT Saving Up to Take Our Kids to Disney World". Of course, I had to read it.
It was a well-thought out post about how she feels that there's a lot of societal pressure to bring kids to Disney. She doesn't want her children growing up with a sense of entitlement, nor does she want to go into debt to pay for an extravagant vacation. It was a good read and I agreed with most of it.
A few days later, I came across another article; this one by Bunmi Laditan, the hilarious woman behind The Honest Toddler. It was entitled "I'm Done Making My Kid's Childhood Magical" and it was so spot on. I won't go through all the details (go read it!), but in it, she mentions how her parents took her to Disneyland when she was five and she has no recollection of it. Instead, the magical moments she remembers from childhood were the ones she made by herself, with her siblings and her friends, at home, in the backyard, in her imagination.
As I finished reading, the doubts began. I wholeheartedly agreed with both of these ladies, yet here I was, close to midnight, searching for which resort had the best pool and trying to figure out what the heck a FastPass was.
The questions poured in, fast and heavy.
"What are we doing, planning this trip?"
"Are we spending a bunch of money only to create self-entitled brats?"
"Will the smaller trips we take lose their luster after seeing the great and powerful Dis?"
"Will a day spent at the playground seem boring and small?"
"Will they even remember the trip at all?"
It suddenly became of the utmost importance to answer the question:
What are our motivations?
I could immediately discredit any "Keeping up with the Jones' " philosophy. We don't really care what the Jones' are up to.
The entitlement argument didn't ring true either. Sure, our kids sometimes think they need something right now, but Eric and I refuse to give in to their every whim and we continually teach them how thankful we should be for all that we have.
We're very careful with our spending, so if there was even a chance that a vacation would put us in debt, we wouldn't go.
As I thought things over, my mind drifted back four years to our last trip to Florida. Eli was two and a half and Samuel was ten months. We knew beyond a shadow of a doubt that they were too young to remember it, but we went anyway. Why?
Why spend a bunch of money to take your kids to a place that they'll never remember? As I thought back to our trip and the fun that we had, the reason came to me clear as day.
It was for us. The parents. Yes, it was magical for Eli in the moment, but we were okay with knowing that he would forget about it because we also knew that we never will.
We will never forget how excited he was as we waited in line to meet Mickey Mouse. How the kids in front of us all clung to their parents when their turn came, but Eli confidently stepped forward to say hello, hands clasped together in awed excitement as they signed his book.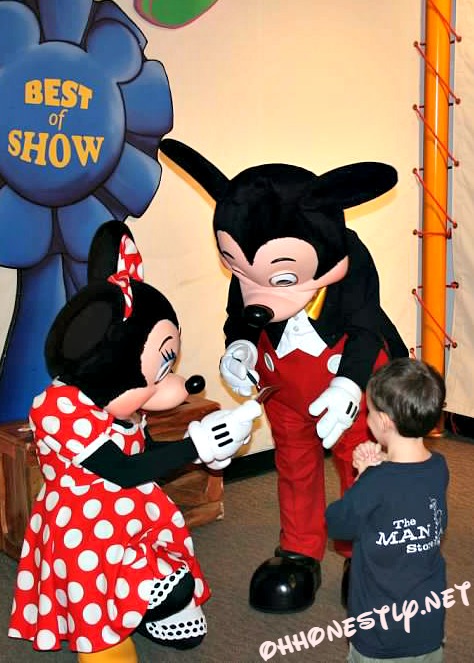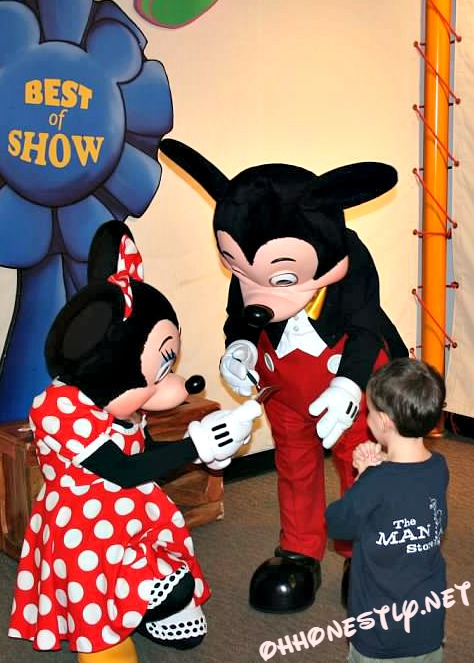 We will never forget how he leaned in and kissed Minnie right on the nose.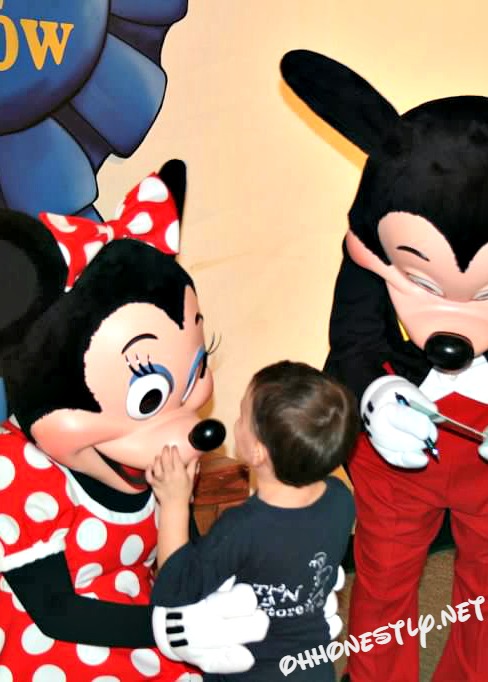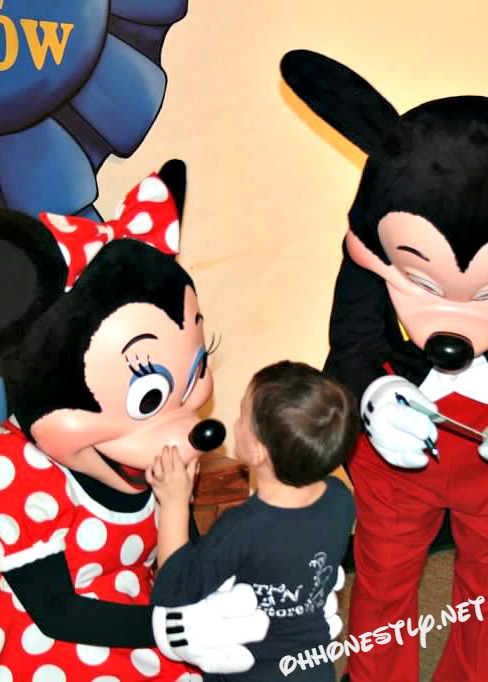 We'll never forget how Samuel reached out chubby fingers to grab Pluto's whiskers and wouldn't let go until we pried him away.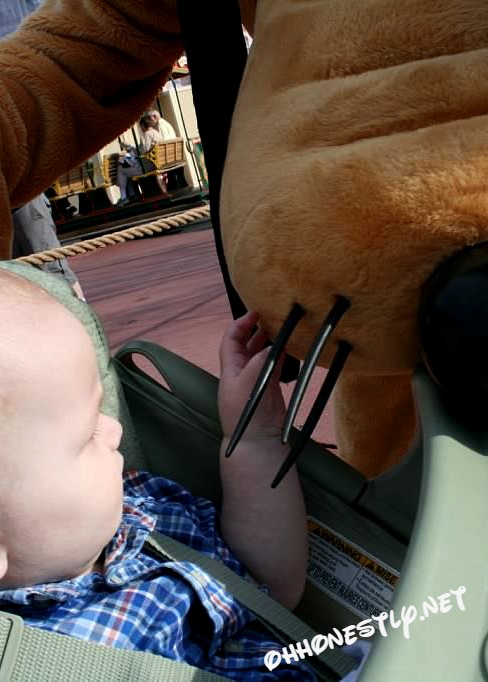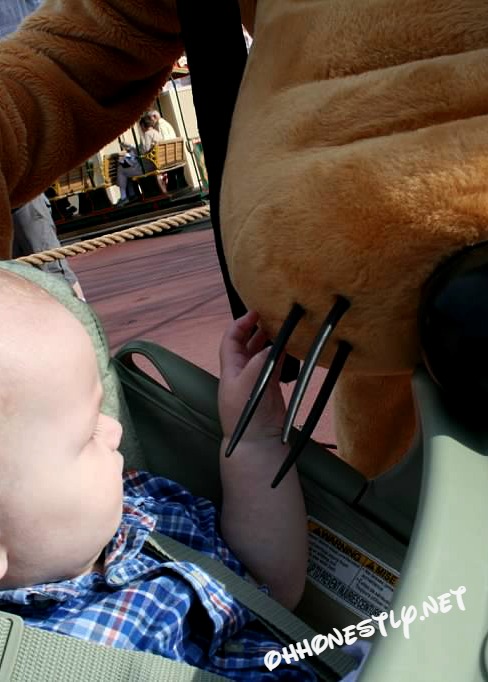 How an amazingly talented guy named Bruno cut out the boys' silhouettes in five minutes each.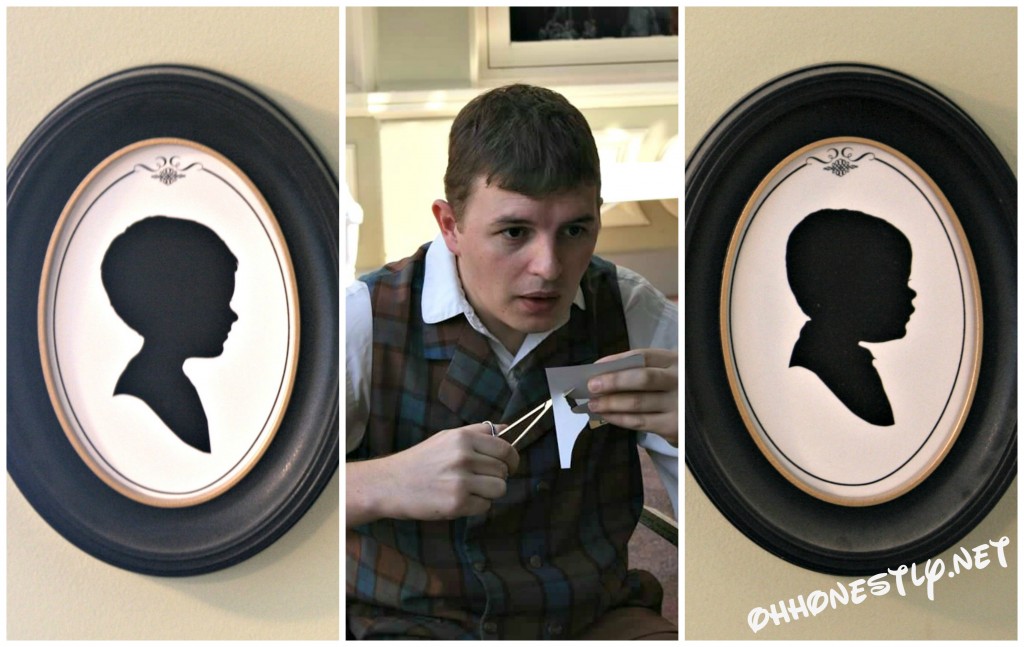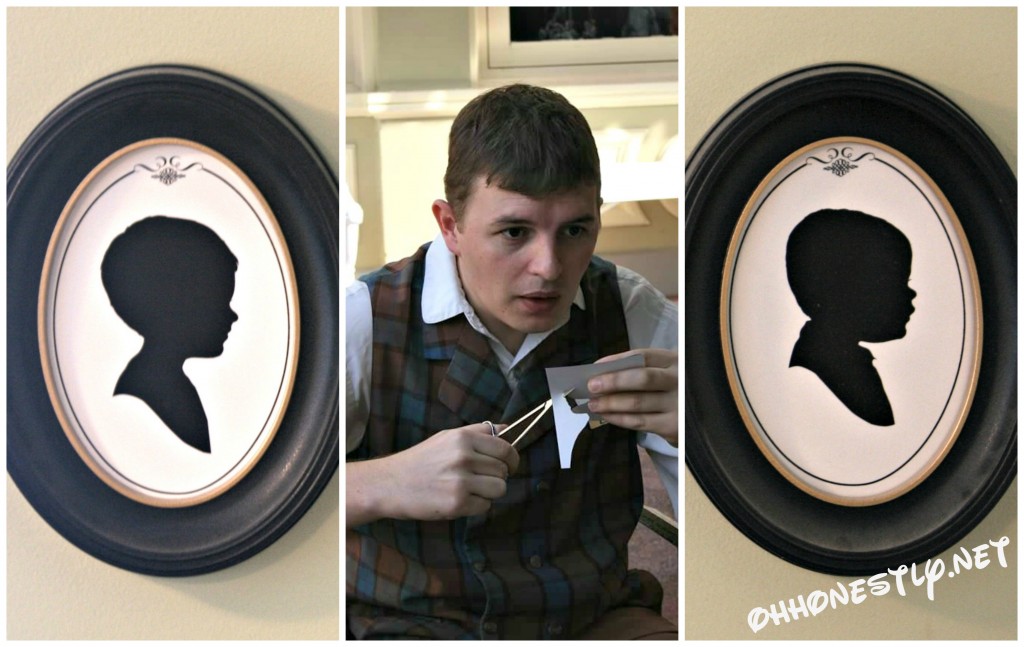 How we went mini-golfing almost every day that we were there.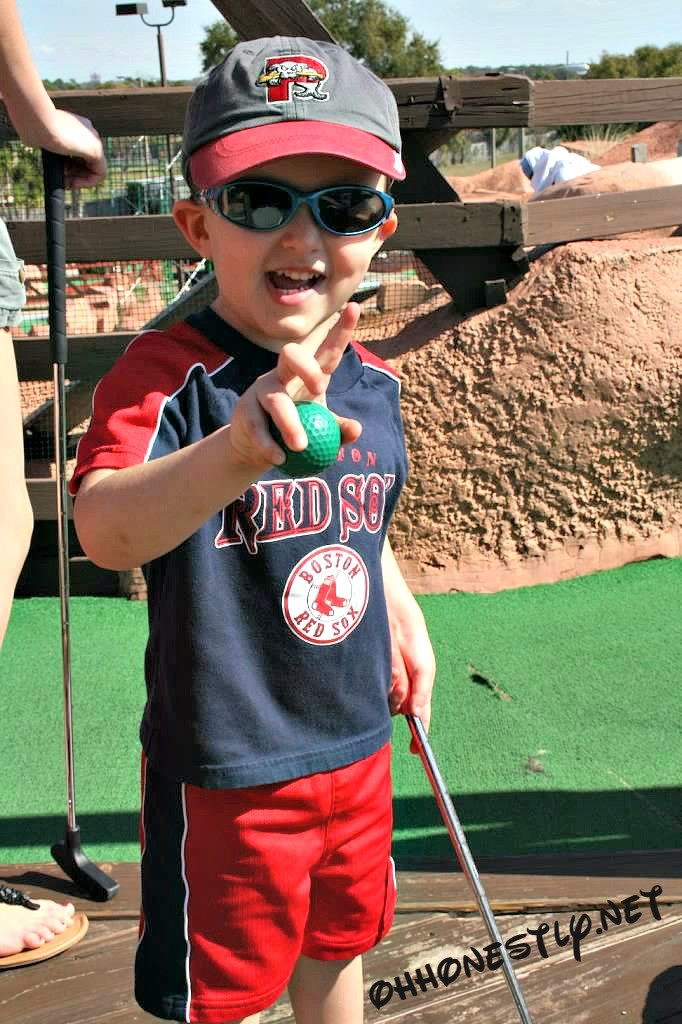 Our kids grow fast. Too fast. Before long they'll be grown and gone, and I'll look back with fond memories on both our everyday interactions and the moments we tried to set aside as 'extra special'.
Will they remember this trip we'll take next winter? Maybe bits and pieces. But I, I will carefully file away the memories and place them in my heart to treasure for years to come.
So yes, we're going to Disney, but it's not for the kids.
And I'm totally okay with that.