Something about the holidays always makes me want to do projects with my kids. So today I started boiling eggs as soon as I woke up. And I searched through sugar cookie recipes until I found one that wouldn't break our teeth trying to take a bite (thanks 365ish Days of Pinterest!).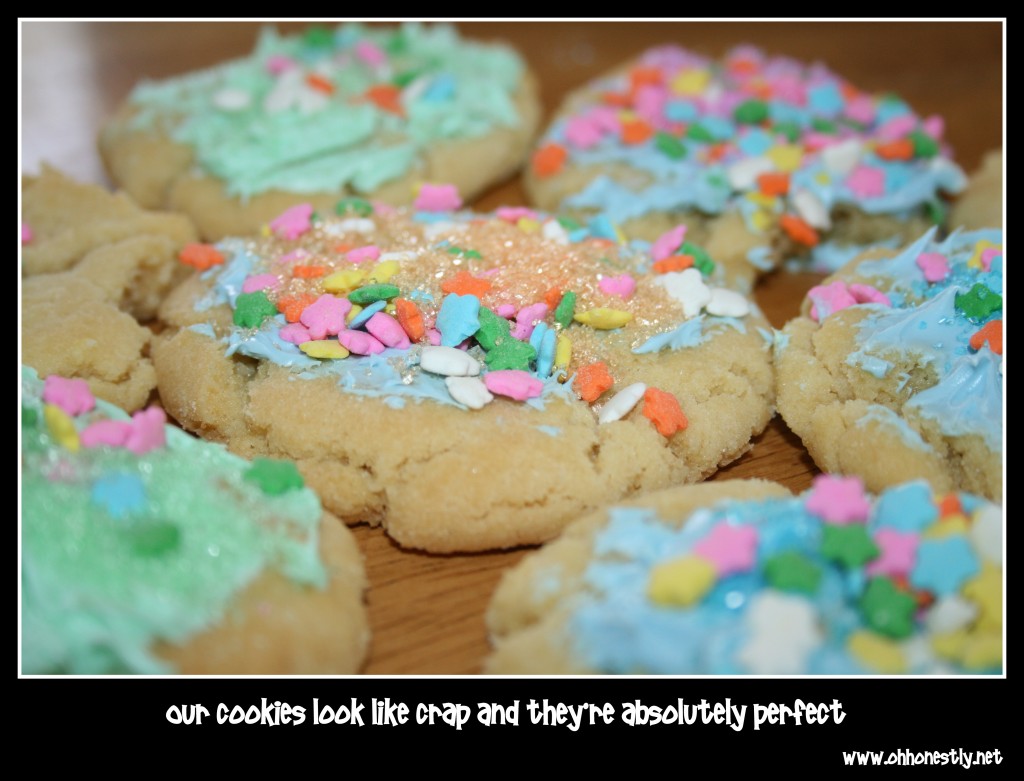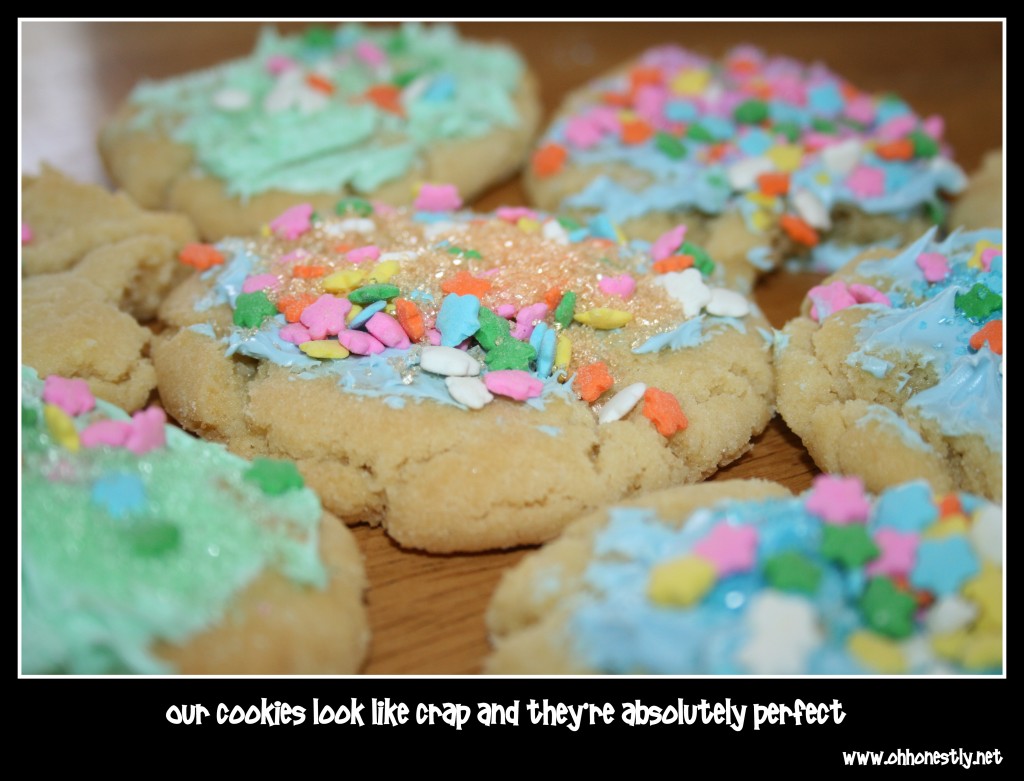 Of course, looking things up is dangerous these days because everything looks so amazing. Every recipe and craft project is accompanied by gorgeous pictures and instructions that sound oh so easy, but in reality are anything but. In a matter of minutes what started out as a simple idea to make cookies with the kids began to morph into a plan to put Martha Stewart to shame.
I had visions of painted bunny cookies and marbleized eggs. Maybe once the kids were in bed, I'd pull out the sewing machine and whip up a few throw pillows from fabric scraps. When our family arrived for Easter dinner on Sunday they would 'ooh' and 'ahh', and after everyone went home I'd write a blog post about my successes to extend the admiration beyond our small holiday gathering.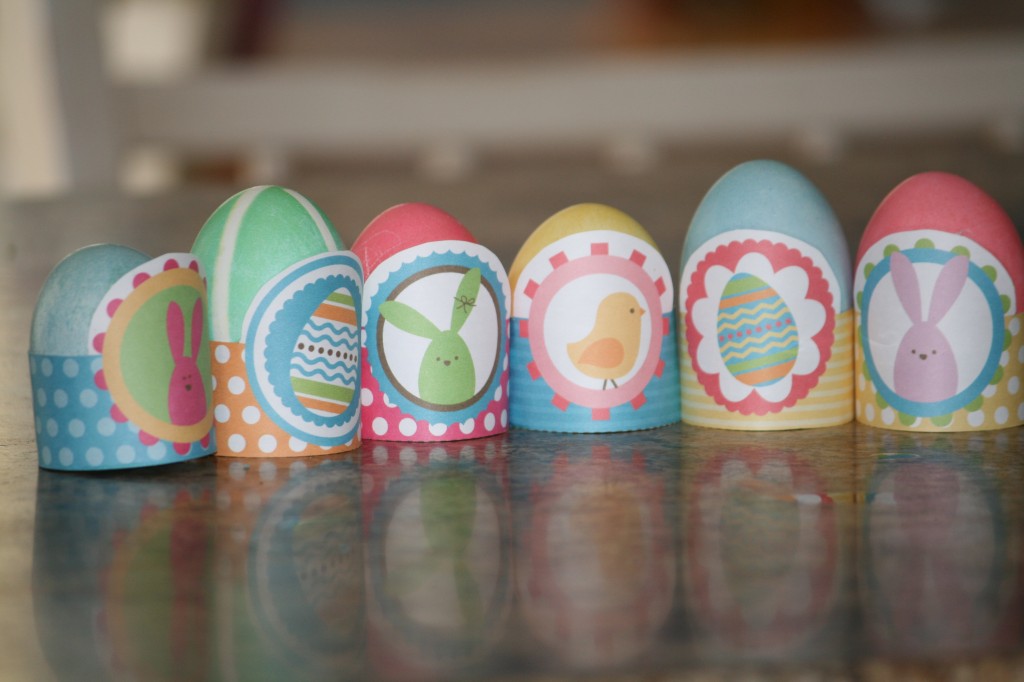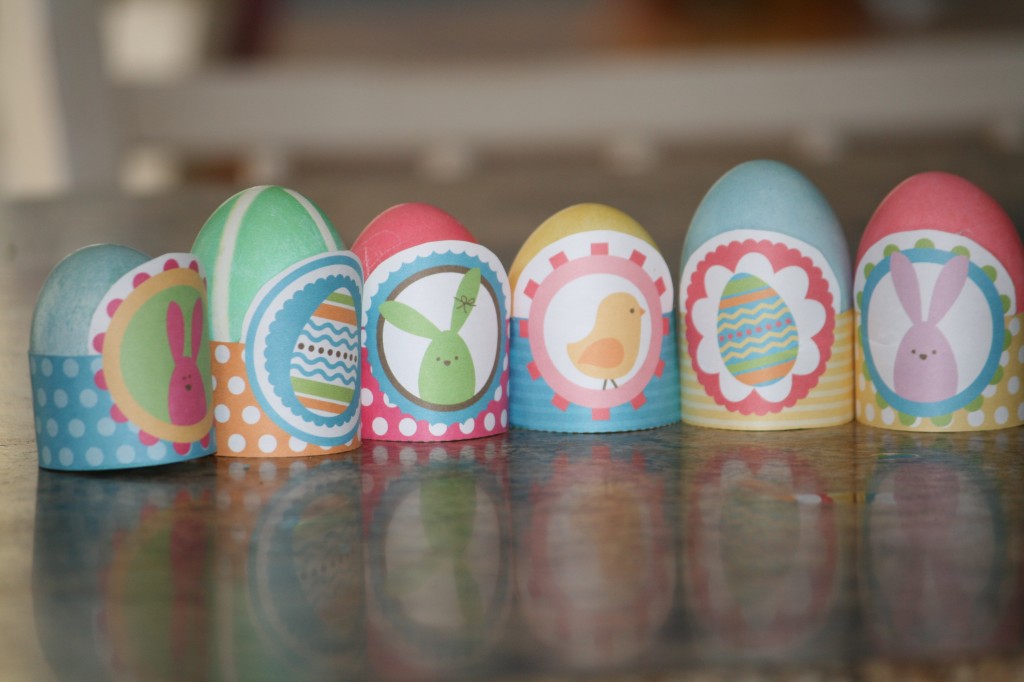 Then I remembered.
Then I remembered. I have a five year old, a three year old, and a one year old. When they decorate cookies, more of the frosting ends up on them than on the cookie. And their Easter eggs might turn vibrant pinks, blues, and greens, but they also get cracked by eager little hands trying to color them with crayons and get stickers to lay flat on oddly curving surfaces.
So before we even started decorating, I gave up my ideas of perfection. I decided that these projects would be about exactly what they should be about. Not a beautiful finished product, but the process. The fun. The memories. After all, our Easter guests won't remember our Pinterest perfect cookies a year from now, but my kids will always remember our holiday traditions.
So here's to messy cookies with bites taken out of them. May they always remind me of what's really important.