A light drizzle fell as I pumped gas on an unseasonably warm October day. As I waited for the tank to fill, I grabbed my phone. One new email message greeted me and it didn't contain news I wanted to read.
A project I was working on had hit a slight speed bump, and something I'd previously thought would be free was going to cost some money after all.
I grumbled to myself as I finished my task; grumbled as I hopped into my car; grumbled as I headed towards home.
Then it dawned on me what I was grumbling about:
I was annoyed that I wasn't getting enough for free.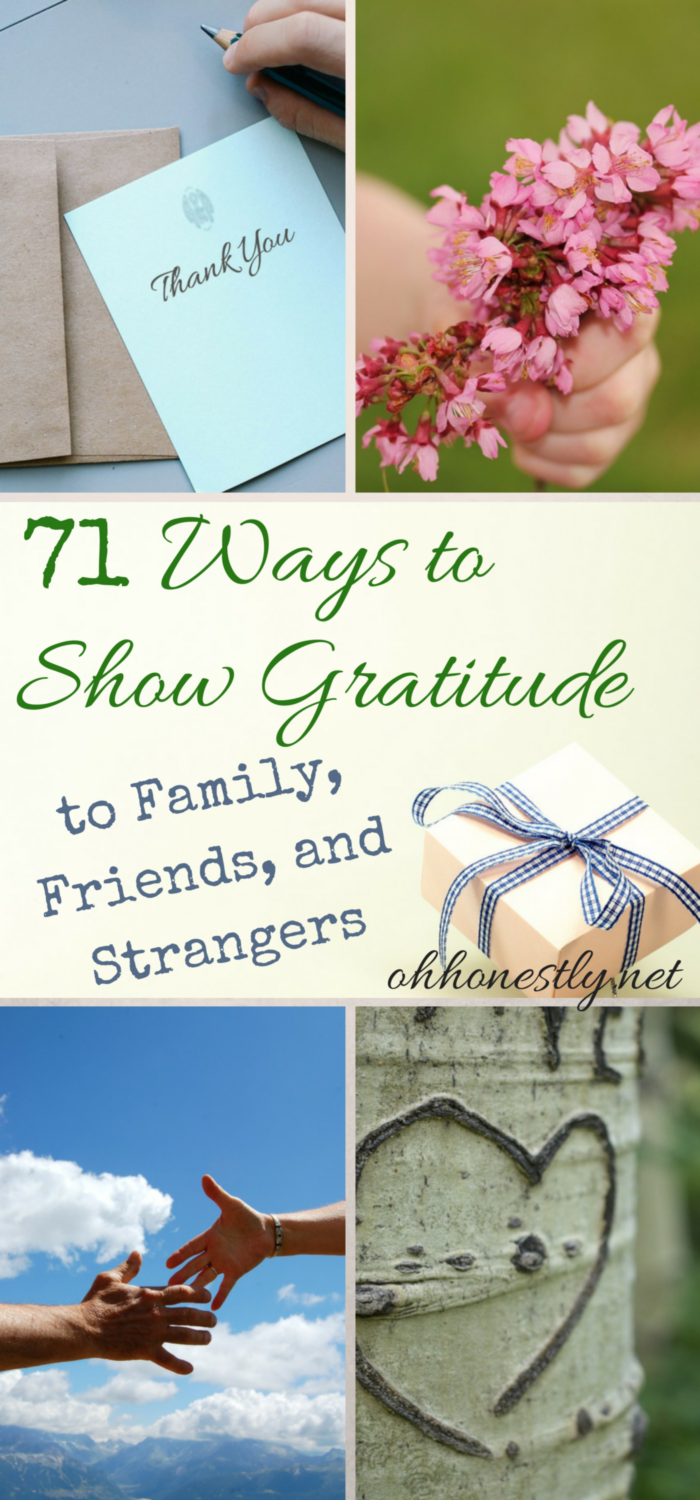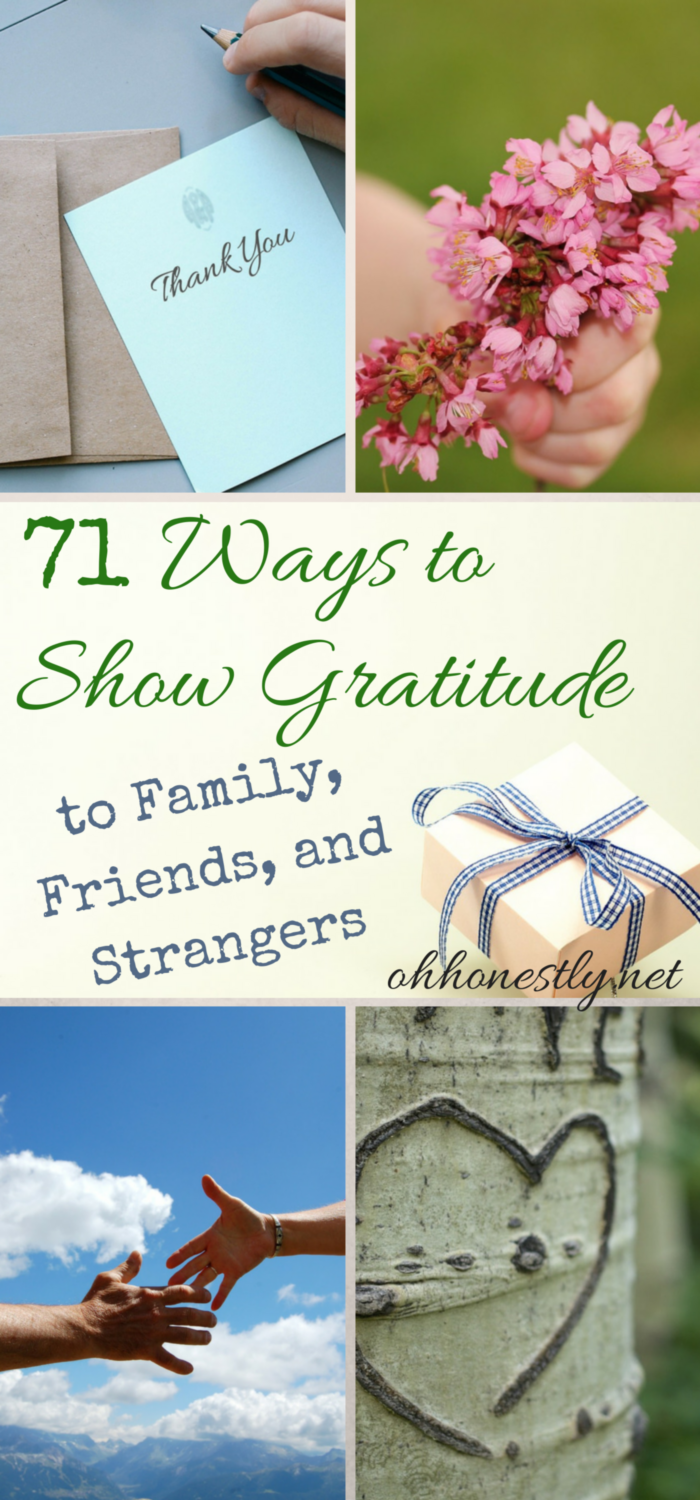 71 Ways to Show Gratitude to Family, Friends, and Strangers
I can stop to fuel my minivan without a second thought about whether there's enough money in the checking account to cover the cost.
I live in a big warm house full of food, clothing, and love.
I have far more than I need, yet I still always seem to want more.
November has become the month of thankfulness, but the more I think about it, the more I realize that I need to make gratitude a continual, 12 months a year, way of life.
I've compiled the following list to help both me and you in this endeavor. You might look at some and wonder how they show gratitude. In my opinion, if gratitude is going to become a way of life, it needs to grow in ways beyond simply saying, "Thank you."
By living life in a way that constantly looks for ways to improve the lives of others, we are showing gratitude.
For more on the topics of gratitude and kindness, stop by Mommy in Sports. She also has a really cute printable available.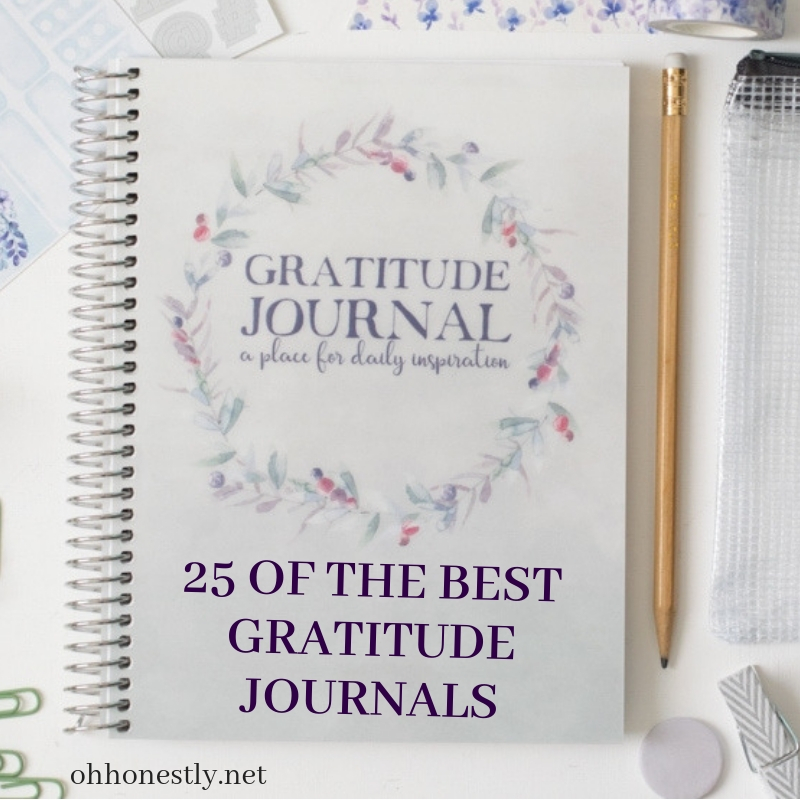 Ways to Show Gratitude to Family Members
During dinner, have each person say one nice thing about the person to their right.
Write a note telling a family member you appreciate them.
Cook a meal together.
Make a point of telling each person in the family that you love them.
Leave encouraging notes in random spots for them to find.
Compliment whoever made the meal you're eating.
Make everyone get in the car and go on a surprise outing.
Tell a family member what a great job they're doing as a (son, daughter, mother, father, brother, sister, etc.)
Give each of them a genuine compliment.
Give lots of hugs.
Offer to help with a chore no one likes.
Play a game together.
Read a book together.
Put on some music and dance together.
Be patient with each other.
Send a family member flowers.
Cuddle longer at bedtime.
Make someone's bed for them.
Push back bedtime by five minutes and spend the time talking.
Surprise a family member with their favorite dessert.
Thank them for something you appreciate about them.
Offer to watch their favorite show instead of your own.
Forgive.
Say you're sorry when you need to.
If someone is talking to you, stop all other activities and listen with your full attention.
Ask your significant other out on a date.
Send an encouraging text.
Let a family member catch you saying something nice about them to someone else.
Say nice things about your family even if they won't hear you.
Smile at them.
Let them choose their favorite meal for dinner.
Stick notes in the kids' lunchboxes.
Put notes or little surprises on their pillows to find at bedtime.
Ways to Show Gratitude to Friends and Strangers
Make cookies for people in a helping profession (teacher, police officer, EMT, etc.).
Smile at a stranger.
Pay for the person behind you at the drive through.
Collect gently loved books to donate.
Collect gently loved toys to donate.
Collect gently used clothes to donate.
Invite your neighbors to dinner.
Thank a worker for doing their job with excellence.
Ask someone who waits on you to talk to their manager and then tell the manager what a good job the employee is doing.
Volunteer somewhere.
Send an encouraging text to a friend.
Leave a big tip at a restaurant.
Call the "How's My Driving" number on the back of a truck and tell whoever answers that the driver is doing great.
Write thank you notes to teachers.
Offer to help a friend.
Deliver baked goods to a neighbor.
Hold the door for someone.
Pick up litter that you pass.
Let someone with fewer items get in front of you in the grocery store line.
Help someone load their groceries into their car.
Offer to return a cart to the store for someone so they don't have to leave their car.
If safe to do so, let someone pull out in front of you in traffic.
Leave quarters in random places for people to find.
Buy your favorite book and give it to a friend.
Send a handwritten note to a friend.
Say "I'm sorry" when you need to.
Forgive.
If someone compliments you on something you own, give it to them.
Throw a party to celebrate the people you love.
Sponsor a child.
At Christmastime, pick a tag off a tree at the store and buy that child a gift.
Fill a shoe box for Operation Christmas Child.
Invite someone to a holiday meal who might otherwise be alone.
Visit people in an assisted living home.
Gather ingredients to make a Thanksgiving basket for a family who can't afford the meal.
Visit the pediatric floor at the hospital with a bag full of toys.
Put together a care package and send it to a service member.
Put together a care package and leave it anonymously on someone's front step.
What are your favorite ways to show gratitude? Tell us in the comments below!